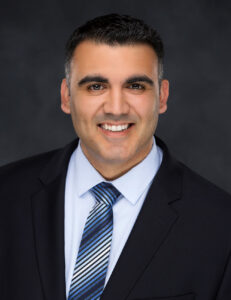 Emrah Polat grew up in New Jersey, where he graduated from The College of New Jersey with a major in Psychology. After college, Emrah served in the U.S. Marine Corps as a V-22 crew chief for five years.
Emrah graduated from Fordham University School of Law in New York City in 2018. Emrah volunteered in civil courts and assisted consumers against debt collectors as a member of the Fordham Law Clinic at Lincoln Square Legal Services. In New York, Emrah also held positions with the Federal Deposit Insurance Corporation and the U.S. Department of Justice-Antitrust Division.
Emrah worked for a small firm based in New York City on employment matters advocating for employees subjected to discrimination, harassment, or violation of wage laws, as well as defending similar matters on behalf of employers.
As an attorney with Crooks Law Firm, Emrah has handled family law matters involving divorce, custody, child support, and paternity issues. Emrah is also experienced with drafting or reviewing corporate documents, purchase and sale agreements for businesses, and employment agreements.
Emrah's practice areas include family law, employment law, corporate law, and general civil litigation.
Emrah is admitted to practice law in the State of Wisconsin and is a member of the State Bar of Wisconsin and the Marathon County Bar Association.
Emrah spends most of his free time with his wife and three children. He enjoys outdoor activities such as camping, hiking, golfing, and snowboarding.