Our experienced litigators represent individuals and businesses involved in a wide range of disputes throughout North Central Wisconsin. While we seek to minimize the scope and duration of litigation whenever possible, we are fully prepared to aggressively represent our clients' interests in discovery and in court.
Civil Litigation Attorneys in Wausau, WI
At Crooks Law, a significant portion of our practice is focused on civil litigation. We have decades of experience fighting for our clients in both state and federal court, and our firm's seasoned litigators are passionate about protecting our clients' rights. From disagreements between individuals to complex business and real estate disputes with millions of dollars at stake, we bring the same focus, strategic approach, and meticulous attention to detail to every case that we handle.
Of course, many – in fact, most – disputes do not ultimately end up going to trial. While our lives are devoted to litigating disputes, we understand that yours is not. We also understand that, in most cases, our clients simply want a satisfactory result as quickly as possible. As a result, while we prepare each case for the possibility of trial, we focus on pursuing efficient, cost-effective solutions that meet our clients' needs and allow them to move forward with their lives.
The Types of Cases We Handle
We represent both individuals and businesses in a wide range of disputes. While we often handle cases in our other practice areas – family law, estates and trusts, business law, and real estate – we have experience representing clients in many other types of personal and commercial litigation as well. The types of cases we handle include, but are not limited to:
Foreclosure Actions
Debt Collection (Debtors' and Creditors' Rights)
Condemnation Actions (Eminent Domain)
Insurance Coverage Disputes
Will Contests
Experienced Plaintiff's and Defense Counsel
In many types of cases, we will represent both plaintiffs and defendants. We use our experience on both sides of civil disputes to craft more-effective strategies for representing our clients.
Filing a Civil Lawsuit in Wisconsin
If you need to take legal action to preserve your rights or protect your business, our litigators will aggressively represent your interests in pre-trial proceedings, settlement discussions, and at trial. We will develop a case strategy designed to achieve your desired result as quickly and cost-effectively as possible, with the goal of securing a favorable outcome well before your scheduled court date.
Defending Against Civil Allegations and Claims
When defending civil lawsuits, we work closely with our clients to develop an accurate portrayal of the facts, and pursue a case strategy targeting the best possible result in light of the circumstances at hand. We also thoroughly assess the viability of asserting counterclaims, cross claims, and any other claims that can help provide leverage, or shift the burden to another party that will ultimately be responsible.
Regardless of the facts at hand, if you have been sued (or if you believe that you may be about to get sued) it is important to seek legal representation as soon as possible. You only have a limited amount of time to file an answer to the plaintiff's complaint, and it will take time to develop the facts and legal arguments to include in your response.
What to Expect in Civil Litigation
For many people, taking legal action to protect themselves is a unique experience. Most people go through life without ever needing to take someone else to court. If your idea of litigation is based on what you have seen on television and in the movies, it will be important to get a better understanding of the process before your case begins. While some cases are highly contentious and involve drawn-out battles in court, more often, parties are able to resolve their differences via settlement prior to trial. When you contact us about your case, we will provide a thorough explanation of what you can expect during your dispute.
Discuss Your Case with a Litigator at Crooks Law Today
If you are looking for a team of experienced litigators in North Central Wisconsin, we invite you to give us a call to learn more about our civil litigation practice and our attorneys. To schedule an initial consultation at our offices in Wausau, please call (715) 842-2291 or contact us today.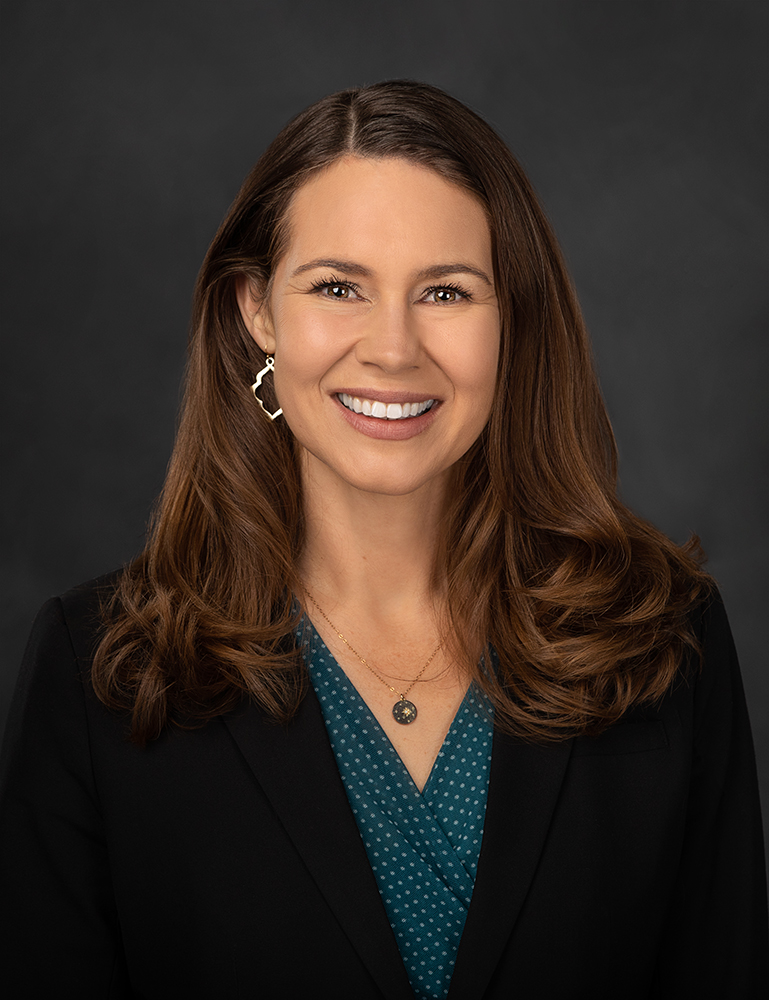 Kristen E. Lonergan
Attorney
---