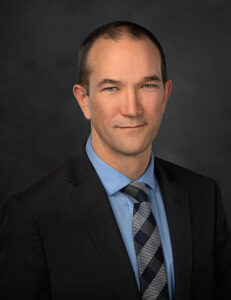 David Casey grew up in Michigan, earning a bachelor degree in history with a minor in political science from Eastern Michigan University. David graduated from Thomas Cooley Law School Magna Cum Laude in 2009.
David's focus is on criminal defense. He's a member of the State Bar of Wisconsin, Marathon County Bar Association and the Wisconsin and Marathon County Association of Criminal Defense Lawyers. He served as President of the Marathon County Association of Criminal Defense Lawyers and was named a Rising Star by Wisconsin Super Lawyers in 2017 and 2018. David has handled thousands of criminal cases from misdemeanors to serious felonies, including drug possession, drug-trafficking, sexual assault, domestic violence, computer crimes, and drunk driving offenses.
David enjoys spending time with his wife and three children. His hobbies include playing basketball, skiing and being out on the water.
Call David today at (715) 842-2291.