Our family law attorneys provide personal and experienced legal representation for individuals going through divorces and dealing with other family law matters in North Central Wisconsin.
Family Law & Divorce Lawyers
When you are going through a divorce or dealing with another family-related legal issue, you need someone whom you can trust. The laws in this area are complicated, and you will have to make many important decisions about when to compromise and when to stand up and fight for your legal rights. With so much at stake, you simply cannot afford to try to navigate the landscape on your own.
At Crooks Law we regularly represent individuals in divorces and other family law matters throughout North Central Wisconsin. From the emotional aspects to the tax implications, we are intimately familiar with all of the complex issues involved. We are passionate about protecting our clients and helping them make informed decisions, and we are here to make sure that you do not jeopardizing your rights in ways that could impact your life for years to come.
Experienced Representation for All Aspects of Your Separation or Divorce
Our attorneys bring decades of experience to resolving the legal issues involved in divorces and separations in Wisconsin. Click the links below to learn more about our services:
Most people are aware that property is typically divided equally in a divorce action. However, determining the value of certain assets can often be a complicated part of property division. It is also important to identify any assets that may not be subject to division. We have extensive experience in divorces involving complex property division, and we can help you fight to protect what matters most to you.
While Wisconsin law includes specific formulas for calculating child support, parents often find themselves in disagreement over the amount due, both within and outside of the context of divorce. There are numerous factors that go into calculating child support, and establishing an appropriate child support award usually requires the help of an experienced attorney.
Custody and placement matters are understandably among the most emotionally charged aspects of many divorces. While there are specific factors for establishing custody and placement rights, parents also have a certain amount of flexibility in crafting parenting arrangements that meet their respective wants and needs, while also reflecting the best interests of their children. We can help you negotiate with your child's other parent to develop a parenting plan; and, if necessary, we can go to court to establish, and enforce your parental rights.
It is not unusual for former spouses to run into issues after their divorce. Final divorce orders reflect the parties' circumstances at a moment in time, and they often do not contemplate changes that can occur months – or even years – down the line. If you or your former spouse's financial circumstances have changed, if you need to protect your children, or if your former spouse is not meeting his or her obligations, we can help you negotiate with your former spouse or seek an appropriate modification or enforcement order in court.
Along with division of property and child support, spousal maintenance (commonly referred to as "alimony") is the third major financial aspect involved in many Wisconsin divorces. Not all divorces involve maintenance, but in those that do, maintenance can often be a point of significant contention. Our attorneys can help you seek to receive (or fight to avoid) paying maintenance during and after your divorce.
Methods of Divorce in Wisconsin
If you are considering a divorce, or if you are concerned that your spouse may be preparing to file, there are a number of important issues that are in your best interests to address sooner rather than later. One of these issues is determining the method of conflict resolution that you want to use for your divorce.
In many situations, even spouses who are completely at odds are able to use non-adversarial methods in order to avoid the financial, emotional, and other burdens involved in taking a divorce to court. We can help you assess your options (including mediation and collaborative divorce), and pursue the path that makes the most sense for you.
Speak with a Family Law Attorney at Crooks Law Today
If you would like to speak with one of our attorneys in confidence, we invite you to schedule a consultation at our offices in Wausau, WI. To get started, call (715) 842-2291 or submit a consultation request online today.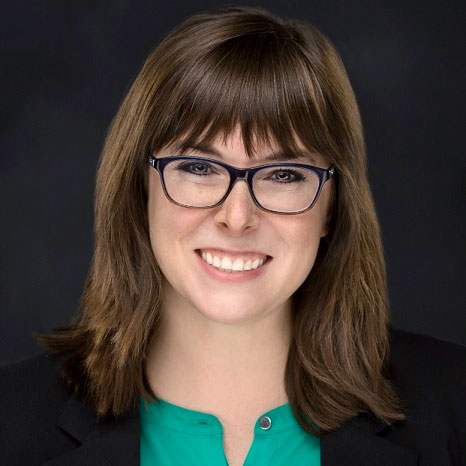 Kristen E. Lonergan
Attorney