Wausau, WI Child Support Lawyers
In Wisconsin, statutory guidelines determine each parent's respective child support obligations following a separation or divorce. Our attorneys can make sure that you aren't paying too much (or receiving too little) under the law.
In order to protect the best interests of children whose parents are no longer together, Wisconsin law generally requires one or both parents to pay child support following a separation or divorce. Unlike the division of property and payment of spousal maintenance (commonly referred to as "alimony"), child support obligations are subject to a fairly rigid set of statutory guidelines that are used to calculate each parent's financial obligation to support their children.
However, while this may seem like it makes calculating child support a straight-forward process, separating couples and divorcing spouses often find themselves in disagreement over the amount that is rightfully owed. In addition, due to the complexities involved, many parents simply struggle to apply the child support guidelines to their personal circumstances.
At Crooks Law, our attorneys have extensive experience representing divorcing spouses and other parents in child support matters throughout North Central Wisconsin. If you have questions about calculating child support, we invite you to contact us for a confidential consultation.
Understanding Wisconsin's Child Support Guidelines
In Wisconsin, child support obligations are generally based upon three primary factors: (i) the parents' incomes, (ii) the parents' respective custody and physical placement rights, and (iii) support obligations for other children.
Gross Income
With respect to income, the guidelines focus on the parents' actual gross income. However, in certain circumstances, their ability to earn, imputed income, and "available income" may factor in as well. Items that may be included in a parent's gross income include:
Wages, salaries, tips, commissions, bonuses, and other earnings
Capital gains
Workers' compensation benefits
Personal injury awards covering lost income or earning capacity
Unemployment insurance
Income continuation benefits
Social Security Disability Income (SSDI)
Retirement contributions and undistributed income
Military allowances and veterans benefits
Once each parent's respective incomes have been determined, then the guidelines call for application of a "percentage of income" formula in order to calculate the amount (or amounts) owed. While there is a general formula that applies under most circumstances, there are special formulas for low-income (less than $1,459 per month) and high-income (more than $7,000 per month) earners.
Custody and Physical Placement
With respect to custody and placement, as a general rule, the parent with less than 50 percent custody will be the one who is required to pay child support. In addition, if one parent has physical placement less than 25 percent of the time, then the child support calculation may be based solely upon the payor's income. There are special rules for cases involving shared placement (where each parent has physical placement at least 25 percent of the time) and split placement (where each parent has placement of one or more children) as well.
As a result, in divorces and other matters, child support determinations and custody and placement rights generally go hand-in-hand.
Support for Other Children
If either parent has existing child support obligations from another family, then these obligations will reduce his or her gross income for purposes of the "percentage of income" calculation (referred to as "available income").
Protecting Your Rights in Wisconsin Child Support Matters
Our divorce and family law attorneys are regularly involved in disputes regarding calculation of child support. From applying the guidelines and statutory exceptions to dealing with questions about hidden income and ability to earn (when one parent is not earning as much as he or she could), there are numerous issues that regularly lead to disagreements over child support under Wisconsin law. While these disagreements can often be resolved through settlement (which is often the best option for all parties involved), when necessary, we do not hesitate to protect our clients' rights in court.
Some of the other issues that frequently come into play in child support matters include:
The children's financial resources
Maintenance obligations
Each parent's need to be self-supporting
The desirability of either parent remaining a full-time parent in the home
Child care, health insurance, health care, education, and other child-related expenses
Tax consequences
The best interests of the children involved
Speak with an Experienced Attorney in Wausau, WI about Your Child Support Needs
At Crooks Law, we represent parents in child support matters in Marathon County and throughout North Central Wisconsin. If you have questions about child support, we can help. To schedule a confidential consultation with one of our experienced attorneys, call our Wausau, WI law offices at (715) 842-2291 or send us a message online today.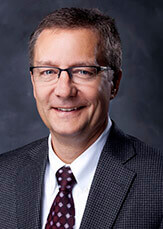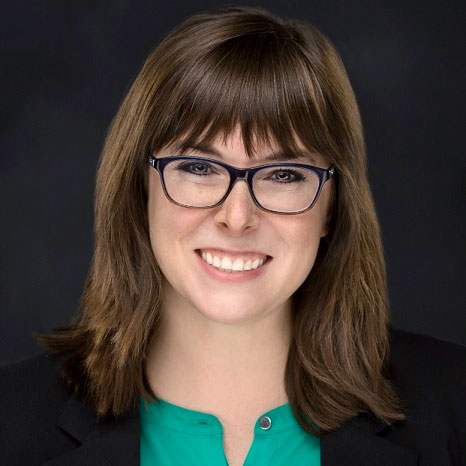 Kristen E. Lonergan
Attorney